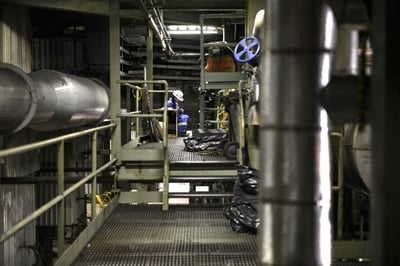 In the simplest terms possible, what is a turnaround?
A plant turnaround is a carefully co-ordinated, pre-planned period of downtime for essential maintenance on the plant. During this downtime or shutdown, the plant or unit undergoing maintenance will not produce anything at all. This means the parent company is losing large amounts of money every day and is consequently under pressure to make the turnaround process as quick and efficient as possible. Work will proceed 24 hours a day for as long as it takes to complete essential maintenance in order for the plant to be ready to go back online – usually within a few weeks or less.
If they're so expensive, why do they happen at all?
If a plant does not receive proper maintenance and is forced to shut down due to equipment failure, the costs and associated fines are much more severe than a turnaround. For this reason, plants pay the up-front cost of turnarounds in order to avoid the more excessive costs of emergency shutdowns. On some level, you can think of this in the same way that you might think of your income taxes: paying them every year might be a little tough on the wallet, but avoiding to pay them for several years might lead to fines for tax fraud and will mean having to pay all your back taxes at once, which would be far more damaging!
What does a turnaround look/feel like?
The "shape" of a turnaround, if you will, is a little bit like the plot of an episode of your favourite TV show. To begin with, the plant or unit is turned off and quickly cleaned. Gradually the workers from various companies are brought in as needed to begin the setup for their job(s) – for example, scaffolders might need to be called in before metalworkers can reach their assigned tasks. Once all the workers and equipment are in place there will be a flurry of activity as everyone struggles to stay on time with the rest of the shutdown. As jobs are resolved and deadlines are met, the work may slow down a bit before layoffs begin and workers are diverted to tie up loose ends for any jobs that remain unfinished. Eventually, all the jobs will be complete and onlya few workers will be left, at which point the plant will be ready to begin operation once again.
Who works at a turnaround?
There are several companies who will be called in to do various jobs, which may or may not overlap. Since time is of the essence, the goal is to make things as simultaneous as possible. At the most recent turnarounds, the Genesee 3 coal plant shutdown, the majority of the workers were boilermakers; however, there were also scaffolders, vac trucks, Irwin safety personnel, inspectors, and others.
What does Irwin Safety do at turnarounds?
Irwin Safety can provide multiple functions for turnarounds: mainly, they provide rescue personnel and/or confined space attendants. The job of a confined space attendant is to track the entry and exit of any worker than enters a potentially dangerous space which has been deemed "confined" based on, among other things, how difficult it is to enter and exit the space.
Of course, there's much more to turnarounds. Whether it be allocating the finances from the management side or the engineering that goes into the physical work on the plant. We hope that this quick primer gives you a sense of what a turnaround is like on the ground.
For more infomation visit: Turnarounds
A successful turnaround demands capable safety management combined with specialized industry experience. The Irwin's Safety project team has provided the highest standard of safety services to over 100 turnarounds across Western Canada. Contact us for more information.