Unsafe Work Sites Are The Prime Contractor's Responsibility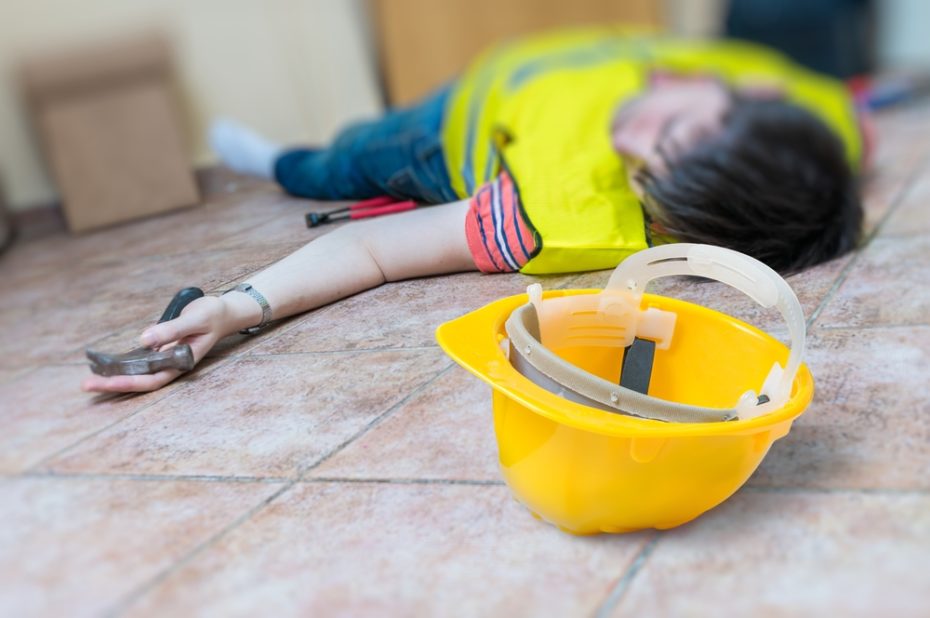 When a labourer was killed at a Kamloops construction site in 2015, it was the site's prime contractor who was assessed blame by the Worker's Compensation Board – even though the worker was employed by a subcontracted firm. In that particular incident, the site superintendent was also working as the site safety officer and had permitted use of a borrowed scissor lift without checking that proper guardrails and fall protection harnesses were in place. Because the prime contractor was responsible for co-ordinating site safety and had failed to do so, they were held liable in the death. As tragic as it was, this recent incident serves as a reminder to prime contractors across Canada that they are responsible for ensuring a safe work environment for all workers on-site.
The Prime Contractor On-site is Responsible for Safety
On multi-employer sites, it can often be difficult to understand the proper division of safety compliance among represented firms. While it might seem like subcontracted workers are the responsibility of the companies that bring them on-site, in Canada it is the prime contractor who is ultimately responsible for keeping a jobsite safe. Turning a blind eye to certain safety protocol infractions by subcontracting firms may seem like an innocuous way to save time and money, but prime contractors who let things slide are putting themselves at risk. In the event of a serious lost-time incident, negligent prime contractors expose themselves to legal recourse, and even in the absence of a serious incident it is the prime contractor who stands to lose the most from a costly Stop Work Order.

Prime contractor responsibilities include: a comprehensive written health and safety plan for the site (including an emergency response plan); a co-ordinated work schedule that does not put any contractors at risk from other work ongoing at the site (i.e. in line with falling objects or in close proximity to breathing or fire hazards); enforcing safety compliance from all subcontractors; and ensuring that all subcontractors are registered with WorkSafe BC.
Many Prime Constructors Have Misconceptions About Regulations
Many prime contractors have misconception about how regulations apply to them specifically and what they need to be doing to comply with safety laws. Some common misconceptions include the following:
Misconception #1: Subcontractors are responsible for their own workers

Sometimes a worker brought in by a subcontracting firm is legally treated as a direct employee of the prime contractor. This occurs, for example, if the worker is an unsupervised labourer or if the subcontractor is not registered with WorkSafe BC. It is important for prime contractors to understand the status of all employees on-site to better protect themselves in the event of a workplace incident. Even if all boxes are checked and the prime contractor doesn't have the responsibility of a direct employer, they are still responsible for managing all aspects of site safety and not putting any subcontracted workers at risk.
Misconception #2: Paperwork isn't that important
Having a written health and safety plan that includes an emergency response plan may seem time-consuming and excessive at the outset of a project, but by planning for worst-case scenarios prime contractors reduce the likelihood of incidents, enable themselves to respond efficiently to any incidents which may occur, and legally protect themselves in the aftermath of incidents. Paperwork that demonstrates vigilance and accountability on the part of a prime contractor can go a long way towards proving a lack of wrongdoing.
Misconception #3: Safety can be handled internally
While some large prime contractors have the means to invest in internal safety programs which are comprehensive enough to manage all aspects of safety on a major jobsite, many will be more focused on other concerns – such as completing the project on-time and on-budget. In the Kamloops example mentioned above, one person was managing the responsibilities of both superintendent and safety officer, and their desire to complete the project efficiently interfered with their desire to complete the project safely. Perhaps the accident could have been avoided if a second person had taken on the responsibility of safety officer and stopped to check if all safety protocols were being followed on the lift.

Following Safety Regulations Is Important
Many prime contractors understand that they should follow safety protocols, but many do not understand the risks if they don't. WorkSafe BC can shut down any site that is deemed unsafe, and in the event of a Stop Work Order, workers still get paid while the site is down. For prime contractors who lack the internal safety personnel and programs to manage all aspects of on-site safety effectively, Irwin's can provide a team of top-notch safety experts who can handle anything from safety co-ordination to rescue operations. An Irwin's consultant can help author or review an emergency response plan, while on-site safety officers help enforce safety compliance.
Plan for a Safe Jobsite
A prime contractor's number one responsibility is to get the job done as quickly and as efficiently as possible. Under such pressures, sometimes safety compliance can become a secondary concern. Prime contractors bring in subcontracting firms to execute some of the more dangerous on-site work and expect them to comply with safety regulations according to internal company policy rather than regulating it themselves. By working with safety professionals, prime contractors can remain focused on their internal goals while insulating themselves against liability, and ultimately manage happier, healthier worksites.