5 Tips to Staying Safe on the Ski Hill
by Jackson Bonetti, on Feb 2, 2018 3:23:00 PM
We are now right in the midst of ski and snowboarding season and although hitting the slopes can be an awesome way to get some exercise in the winter, it comes with its fair share of risks. The tips laid out here will help you to stay safe when going to the mountain this season.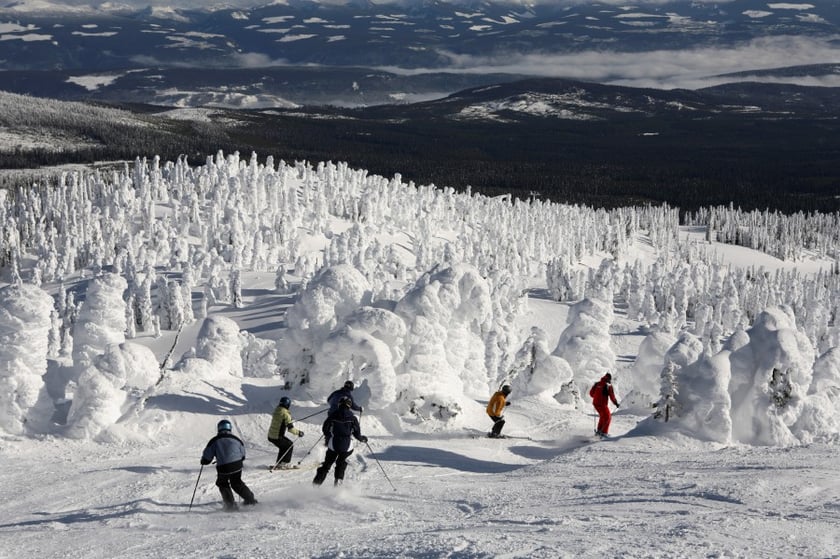 1. Stay within your limits
This may seem obvious, but it is important nevertheless. Remaining in control will allow you to avoid accidents, potentially injuring not only yourself, but others on the slopes too. In addition to this, remember to ski or board at whatever level you feel comfortable; green circle, Blue square, black diamond. This will allow you to remain in control by staying within your limits and prevent you from running into any unexpected hazards on the hill
2. Stay within the boundaries
This is another extremely important rule to follow when skiing or snowboarding. The boundaries are set for a reason and although it can be tempting to have the fresh powder of an out-of-bounds run, remember that that area was crossed off because the mountain resort did not think it met the safety requirements that they uphold. This can be done for many reasons; it could be a avalanche hazard, ski patrol may not have anyway to get to people if they are injured or their could even be a natural hazard that is not easily noticed.
3. Yield to those ahead of you
On the ski hill there can be a lot of distractions, making it hard to be aware of your surroundings. This can lead to injuries from skiers running into one another at high speeds. It is important to remember that the people ahead of you have their back turned to you. This is why they have the right of way when on the ski hill. Paying attention to your surroundings, particularly the people a head of you will help to reduce collisions and injuries.
4. If you are going to stop, do it safely
It is very important to be aware of where you stop for a rest on the ski hill. If you stop below a dip in the ski run, it can be difficult for people coming down the mountain behind you to see you. This can lead to collisions and injuries that can easily be avoided. If you are going to stop on the mountain, make sure you do it in an open space, off to the side and away from any sharp turns in the run.
5. Take Responsibility
Although this is vague, it is important nonetheless. When you sign the waiver to be allowed to go skiing on any mountain, you are essentially stating that you are taking responsibility for your own actions on the hill. This means that you are fore fitting your right to sue even in cases of negligence on behalf of the ski resort and due to this, you as an individual must do everything within your power to avoid injuries and stay safe on the mountain.
Although their are dozens of tips that can help you stay safe while skiing and snowboarding, if you follow the ones outlined in this article, you should have an exciting, but safe, mountain getaway this winter.
Stay safe Irwinners!
Image from : https://leavetown.com/wp-content/uploads/2015/11/Big-White-900x599.jpg
For more info: https://www.nsaa.org/safety-programs/safety-facts-tips/skiing-snowboarding-tips/