Burgeoning Mega Project Landscape in British Columbia
by Sample HubSpot User, on Nov 17, 2013 9:00:00 PM
There is a convergence of mega project either in the works, or planned in British Columbia in the near future. The majority of these projects are planned Liquefied Natural Gas (LNG), mining, or transportations/shipping terminals/ports. In Northern British Columbia alone, the value of these construction projects totals $ 60 Billion Cdn.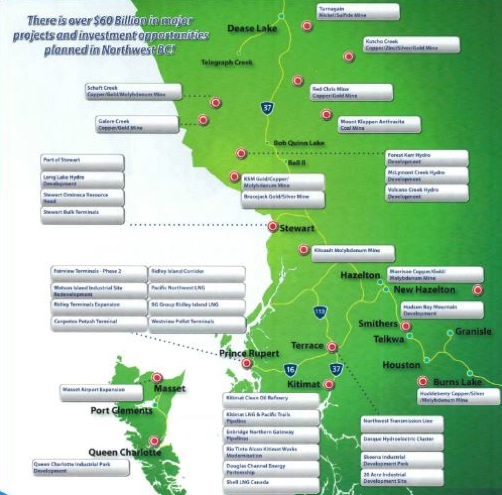 Looking at LNG alone, the BC Government reports there are currently 14 LNG Terminal construction proposals being reviewed. The office of the Premier envisions five or more terminals built and commissioned by 2020. Critics say realistically that number is likely two or three. One proposed terminal is the Kitimat LNG Terminal. KLNG plans to build a $4.5 billion liquefaction plant and marine terminal in association with the Pacific Trail Pipeline. The $1.3 billion Pacific Trail Pipeline will provide a direct connection between Summit Lake in north-central BC and the Kitimat LNG terminal to export natural gas to Asian markets. Proposed plant capacity is 700 million cubic feet of natural gas per day or five million tonnes of LNG annually. An export permit has been issued and ground is being cleared for construction.
These projects create a huge opportunity for Irwin's Safety, through the partnerships with the various mega project partners. Irwin's is uniquely positioned to provide value-added, turnkey construction Risk Management services, including Environment, Health and Safety, Security and Emergency Management throughout the planning, construction and commissioning phases of these projects. Post-construction operations/risk management and turnaround/maintenance shutdown services will also be proposed.
Irwin's Safety's commitment to seek and engage local workers, including developing partnerships with local First Nations stakeholders, will provide stable, cost-effective staffing throughout the projects.
Irwin's Proprietary Construction Risk Management System (CRMS) will help Project Owners to effectively focus on construction leaving Irwin's to focus on risk identification, mitigation and controls. The CRMS is a comprehensive, integrated process that provides a roadmap to successful management of project risk, and ensures continuous regulatory compliance.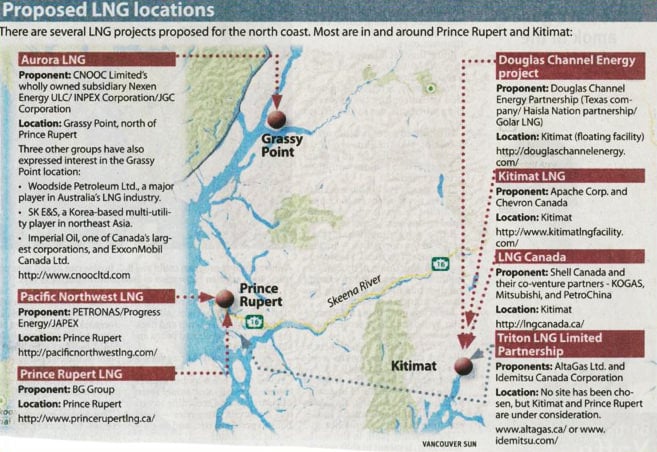 Irwin's is engaged early in the project planning process. The first step is to vet the RM programs proposed by contractors bidding on the project, to ensure their Environmental, Health, Safety, Security and Emergency Management process are robust enough to ensure a successful build and maintain strict adherence to legislated requirements and expected project standards.
Through this review, Irwin builds a customized Regulatory Commitments Table – outlining all key regulated requirements to ensure commitments made are kept. Irwin's will also populate their Project Specific Action Plan template – with project and regulatory requirements, as well as commitments made by the successful bidder. This list contains all "auditable deliverables" that will guide the project manager through the process of construction with a goal of no negative environmental impact and zero injuries. The table below outlines key components of the CRMS that become the value added foundation for the client.
Irwin's Safety & Industrial Services Ltd. CRMS
Contractor Selection Program Review
Development of RM Legislated Requirement Database (LRDB)
Site Specific RM Polices/Plans/Procedures

Work Permit Processes

Site Inspections

Development of Project specific Performance Metrics, Reporting and Corrective Action Management
Worker, Contractor, Visitor Orientations
Auditing (Assessment & Governance Process)
Credential Management
Site Security Management
Project RM Committee
Hazard Recognition, Evaluation & Control System
Sub-contractor RM Pre-Qualification Process
Fit for Duty Process
Incident Management Process
Investigation Root Cause Analysis (RCA) Process
Provision of Project Management Personnel – CRSP, NCSO, First Aid, etc.
RM Communication process – overall integrated approach from tailgate meetings through Sr. Leadership RM project reporting
Pre-task Planning
Hazardous Materials Management
Emergency Management Plan
Provision of Medical Services

Hot Work Management

Confined Space Management
Electrical Safety Program
Working at Heights' Planning/Management
Rescue Team