Computer and Online Safety
by Jackson Bonetti, on Apr 14, 2018 11:50:00 AM
Many, if not all of us have some sort of home computer or device that allows you to connect to the internet and with this technology, is the potential for personal information to be stolen and your computer to be compromised. This is often done through malware and viruses. Many people know that about these, but do not know how to protect themselves.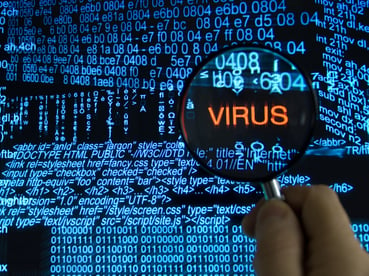 The most important thing to keep in mind when using your devices is that you should never trust something unless you are sure it's reputable. This includes strange emails, websites, links, ads, error messages and among others, downloads. For example, if you are searching for something on Google and when you click on a site an official looking error message pops up saying you must download new anti-virus software because your computer is at risk, it is a common scam. For situations like this, it is important to ask yourself, "why would I get this message now?", "is this the way my anti-virus software normally looks like?" and other related questions to determine if it is indeed a genuine message. Remember if you are ever unsure if something is potentially a virus, it most likely is.
To prevent problems resulting from internet use remember to keep your machine in good condition. You can do this by running virus scans from your anti-virus software regularly as well as installing a malware protection service and regularly running scans of that as well. I recommend Malwarebytes which has a very good free version and if used properly it will extend the life of you computer as well as protecting you from malware.
there are many different ways to protect your computer but the most important tool is your own intuition. When you feel something isn't right, listen to yourself. Computer viruses work very much like scams - they'll try to trick you into downloading viruses under the guise of useful software. In addition, although no one reads the terms when downloading something, at least take a look at the bundled software and un-check anything that you don't need or want to download.
Stay safe Irwinners!