Confined Space Planning: Getting It Right
by Sample HubSpot User, on Apr 4, 2014 12:58:00 AM
Confined space is a term from labor-safety regulations that refers to an area which is enclosed with limited access, making the work itself dangerous and potential rescues challenging. An example is the interior of a storage tank, which workers may enter for maintenance but which is not ordinarily a habitable space. Hazards in a confined space often include suffocation by unbreathable gases which may be present but not visible, or submersion in liquids or free-flowing granular solids (for example, grain bins).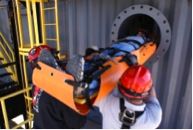 Confined space accidents are of particular concern in occupational safety and health because often multiple casualties occur when untrained rescuers succumb to the same hazard as the initial victim. In British Columbia, fully two-thirds of all confined space fatalities have involved would-be rescuers. Irwin's Safety takes the approach that all confined space hazards can be eliminated or minimized, and that work shall always be performed in a safe manner. Towards this, we meet or exceed all legislated safety standards, and ensure that our frontline personnel have the depth of training required to respond professionally to any circumstance.
Confined space training outlines the skills and protocols for safe entry to confined spaces, and includes such precautions as lockout and tagout of any connecting piping, testing of breathable air quality, forced ventilation, observation of workers in the space, and a predetermined rescue plan with an appropriate safety harness and other rescue equipment. While many in the safety industry follow these basic requirements, Irwin's Safety stands alone in their use of a Confined Space Simulator for their frontline personnel. Located at our training facility in Calgary, this state-of-the art simulator allows us to train our Safety Watch and Rescue crews in a highly realistic environment, customizable to virtually any industrial setting we may encounter. Accordingly, we have recorded many thousands of man-hours of Confined Space monitoring and Standby Rescue without a single loss-time incident.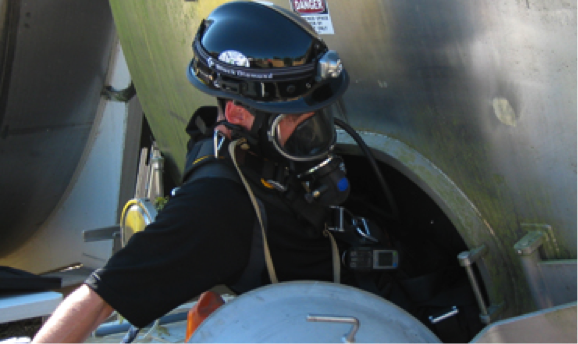 While the employer is legally responsible to ensure that all necessary permits and protocols are in place prior to work commencing, we, at Irwin's Safety, strive to deliver a complete safety package that delivers assurance of both the workers' well-being and the client's bottom line. From the Hazard Identification and Permit Process, to the Gas Testing and the Rescue Plans, we clearly and methodically cover every base required to guarantee a safe and efficient project.