by Zachary O'Dell, on Aug 2, 2018 5:28:00 PM
HOW TO IDENTIFY WHEN YOU'RE WORKING ALONE, AND HOW TO MINIMIZE YOUR RISK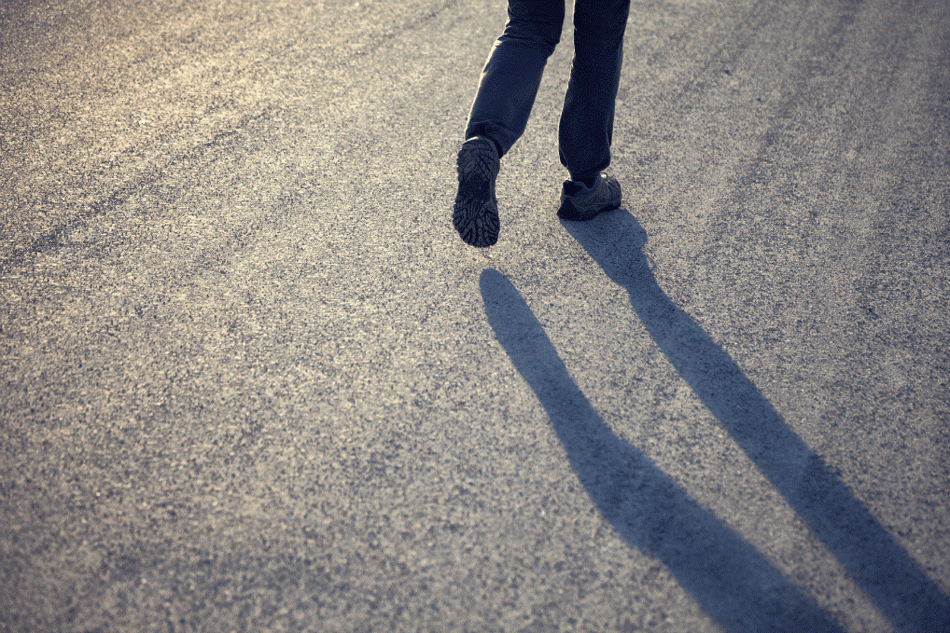 Knowing when you're alone at work may sound simple, but we don't always recognize the dangers that we face in the workplace. Working alone doesn't always mean working remotely, or even working in isolation.
In this article we'll look at identifying people who work alone, and the steps that they can take reduce the dangers in their work.
What does it mean to work alone?
People working alone are more easily defined by their vulnerability than their proximity to others. When it comes to lone worker safety, people are considered to be working alone any time that they are away from help, or have increased risks due to isolation. This leads to workers that we don't traditionally associate with being alone, like retail employees and healthcare workers, being defined as lone workers.
The working conditions of those who work alone can range from confined spaces to isolated locations. Being out of sight or outside of verbal communication means that someone may not receive help, or may be unable to call for help when they need it. In many jobs, the risk of working alone comes from other people, as being outside of public view presents an opportunity for abuse or violence from attackers.
Who works alone?
Anyone who is alone or isolated at some point when they work can be classified as working alone, meaning that a wide range job types and positions fall into this category. Even employees that travel in pairs or groups can be defined as lone workers if they're at risk of an accident that could prevent one or all members of the party from getting help. Some of the jobs commonly associated with people working alone include:
Retail employees
Healthcare and social workers
Truck drivers
Transit employees
Security guards
Forestry workers
Realtors
Warehouse workers
Custodians and night cleaners
Night shift employees
Employees travelling alone
Electricians
Steps that you can take to reduce the risks of working alone
If you or someone in your workplace is a lone worker, there are some simple steps you can take toward reducing the risk of working alone. The following steps can lead you to an effective lone worker safety strategy.
1. CONDUCT A RISK ASSESSMENT TO MAKE SURE THAT YOU'RE ABLE TO WORK SAFELY
You should never perform work that can't be completed safely, and working alone introduces a higher degree of danger to any situation. Before you begin working alone, you should first assess any potential risks created by isolation or decreased visibility.
2. KNOW WHERE MEDICAL SUPPLIES ARE LOCATED AND MAKE SURE THAT CAN ACCESS THEM
When you're working alone, it's important for you to be able to access medical supplies, as you may not be able to receive help immediately. Even if emergency medical supplies aren't a part of your standard equipment, you will want to make sure that you have them nearby when you're working alone.
3. KNOW HOW TO GET HELP DURING AN EMERGENCY
Having a plan in place to get help is the biggest challenge of lone worker safety. Whatever the working conditions may be, if you can plan a strategy that will get you help when it's needed, you're already halfway to a solution.
4. PLAN FOR THE EVENT THAT YOU MAY BE UNCONSCIOUS DURING AN EMERGENCY
One of the most unique aspects of lone worker safety is planning for situations where you are unable to call for help. A safety solution that doesn't account for an unconscious worker is incomplete.
5. HAVE A MEANS TO CONTACT OTHER PEOPLE DURING AN EMERGENCY
Having the tools necessary to contact others during an emergency is key. It may not be enough to verbally call for help, and depending on the emergency you may not be able to.
6. WHENEVER POSSIBLE, HAVE A WAY FOR OTHER PEOPLE TO CONTACT YOU DURING AN EMERGENCY
Although remote work can take people outside of cell phone service and away from wired communications, working alone is safer when you can both send and receive communication. If you're working remotely for a prolonged period, it may be time to invest in a two-way satellite device.
7. MAKE SURE THAT OTHER PEOPLE KNOW WHERE YOU ARE GOING TO BE WORKING
When you have reduced visibility and communications, it's important that other people will know where you're going to be. Plan to check in with your coworkers, and make sure to report your destination and estimated arrival time.
8. CREATE AN EMERGENCY PLAN THAT IS SPECIFIC TO YOUR WORKING CONDITIONS
Anyone responding to you during an emergency should understand what kind of work you're doing. An effective communications strategy should enable you to report your working conditions.
9. PREPARE EMERGENCY CONTACTS WHO ARE ABLE TO PROVIDE YOU WITH ASSISTANCE
If you report an emergency, it's important that the people notified first can provide you with quick assistance. It may seem simpler to use a central response team, like a security unit, but the best people to notify during an emergency are those who can help.
10. KNOW WHO MAY BE WORKING NEAR YOU, AND WORK WITH THEM TO COORDINATE YOUR SAFETY PLAN
Just because you're working alone shouldn't mean that you have an individual emergency response plan. When others working alone nearby, it's best to coordinate your safety plan so that everyone's roles and responsibilities are clear.
Planning for a safer workplace
When it comes to implementing a check-in-based safety system for lone workers, you'll need the support of everyone in the work place. Keeping lone workers safe should be everyone's business, and a coordinated effort will ensure that if someone working alone needs help, they'll be able to receive it. If you or someone in your workplace works alone all or some of the time and you don't have lone worker safety measures in place, start the conversation by asking yourself and others what needs to be done to make sure that all lone and remote workers can come home safe.
Check out Safety Line for more!