Irwin's Industrial Labour Cleaning Services
by Simon Broder, on Feb 4, 2019 3:10:00 PM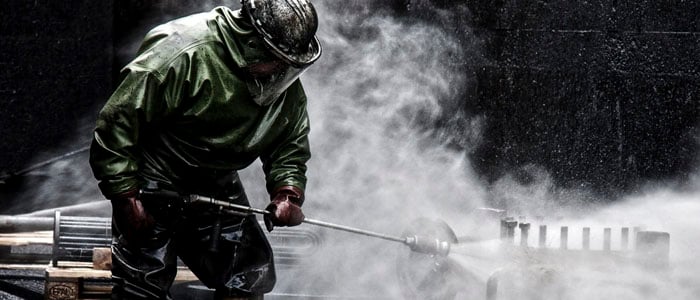 Baghouses, surface condensers and industrial water filtration systems can all present significant maintenance challenges for power plants. Often, they can only be serviced during turnarounds or shutdowns, and when companies look to service these systems at their plants, they want a company that will do the job right. Industrial cleaning can be a messy job, but at Irwin's we service industrial cleaning needs efficiently and effectively with safety as a #1 priority.
Baghouses
Baghouse maintenance is critical to the functionality of a power plant, but it can present difficulties, as cleaning bags can be expensive and time-consuming and replacing damaged cages and torn bags requires significant downtime. For over 5 years Irwin's has partnered with A&R filters to conduct maintenance on baghouses for clients including TransAlta, Capital Power and Lehigh Heidelberg Cement Group. Irwin's provides material and labourers to service all aspects of baghouse maintenance and repair, getting each baghouse back online as soon as possible, minimizing downtime and maximizing productivity.
Surface Condensers
Surface condensers play an important role in the thermal energy generation cycle, but they must be cleaned regularly to prevent clogging and corrosion. Since the tubes inside condensers are too small to be accessed manually, surface condensers require professional cleaning. Irwin's regularly provides surface condenser cleaning for EnMax and ATCO thermal generating stations in Alberta. Our professional labourers have training and experience in the use of hydraulic-powered scraper bullets to efficiently and effectively clean condensers, keeping them online and doing their job.
Water Filtration Systems
Water filtration systems serve an important function many power plants, but in cold-water climates filters can become blocked with ice, reducing generation efficiency, and in all climates water filters need to be regularly replaced. At EnMax's state-of-the-art Shepard Energy Center, Irwin's maintains the proprietary water filtration system on-site, replacing filters during turnarounds and maintaining a rapid 12-hour response time for de-icing which keeps the plant running efficiently and helps the EnMax operations team stay focused on maximizing productivity.
Whatever your industrial cleaning needs, Irwin's is here to help. Our helpful, knowledgeable team can answer any questions you may have about dust collection, condenser cleaning, filtration servicing, etc.
For industrial cleaning services in BC, please contact James Webster at 1 (855) 747-9467 or jwebster@irwinsafety.com