The Misconception of Confined Space Entry and Basic Rescue
by Sample HubSpot User, on May 29, 2014 9:00:00 PM
When it comes to confined spaces, there is no such thing as a "basic" rescue. The Oil & Gas industry has traditionally taught their employees to rescue their colleagues in an H2S atmosphere due to the time sensitivity of these situations. Unfortunately, this practice has been adopted by many training providers in Alberta and applied to confined space work. The inherent risks of an improper assessment of rescue situations and the use of the "grab-and-drag" method of extraction greatly increases the risk of further injury in many situations, not to mention the risks the rescuers themselves assume. The Canadian Centre for Occupational Health and Safety (CCOHS) estimates that 60% of fatalities in confined spaces are those of "would-be rescuers." [1] Despite this, the Government of Canada has failed to clearly define the standards for rescue training, and industry has looked to an international organization- the American National Fire Protection Agency (NFPA)- to delineate best practices. Due to a lack of enforcement by the Canadian government, however, "rescuers" and the corporations that hire and train them are not held accountable to the standards provided by the NFPA. Safety training companies have capitalized on this loophole, and numerous "basic" rescue training courses have become available across Canada. Is there such a thing as a basic rescue operation? The CCOHS numbers clearly indicate that when it comes to confined spaces, there isn't.
Regulations for confined space entry clearly state that an attendant is to be present outside of the confined space every time a worker enters it. The reasoning behind this is logical: the attendant can quickly call for emergency trained personnel to conduct a rescue. When there are no dedicated Confined Space Attendants (CSA) on-site, workers trained in confined space entry generally use the "buddy" system to meet the requirement for an attendant. When the worker acting as the attendant also believes he or she is a trained confined space rescuer, we begin to see an issue. A specifically trained CSA would understand the role to summon a trained rescue team to execute a rescue instead of having a false sense of capability. If his or her first instinct is to enter the confined space to assist his co-worker, there are now two workers at risk and no attendant.
Confined Space Entry & Basic Rescue has become an extremely popular course among those offering training in Western Canada. The course name suggests that it kills two birds with one stone, allowing labourers to act as both confined space entrants and rescuers with a mere 1-3 days of training. However, it raises a wealth of issues, of which we will explore the three most obvious.
1. Rescue Training should be Rescue Training as no rescue is basic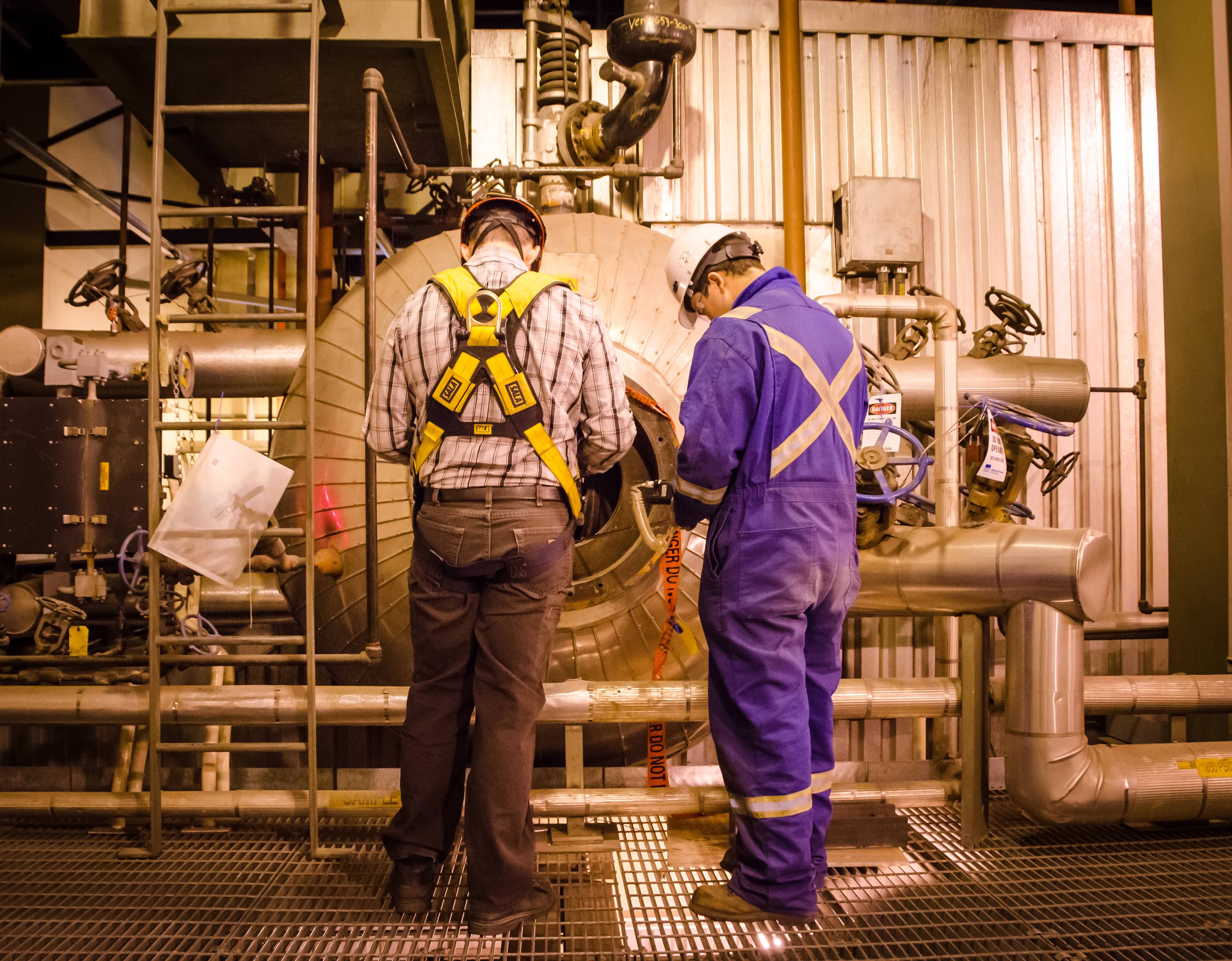 As any confined space rescue professional will tell you, there are countless factors at play during a rescue operation. His or her attention must be undivided in order to carry out a safe and successful rescue. Rescue Training should be designed to replicate this, focusing trainees' awareness entirely on the rescue operation. The Alberta adopted course name, Confined Space Entry and Basic Rescue, suggests shared attention to confined space entry and rescue training.
2. 1-3 Days is not enough
In order to be capable of identifying all factors and carrying out a successful rescue, the rescuer requires extensive practical training. Emergency responders go through rigorous training before they receive their qualifications; not only must they be fit, they must understand all the potential risks. In a confined space, all risks are amplified. There are environmental factors that pose risks to rescuer and victim alike; insufficient oxygen levels, high levels of explosives, inadequate know
ledge of the workspace… the list goes on. 8-24 hours of training divided between confined space entry and rescue operations
is simply not enough. Canadian legislation needs to clearly define the crucial differences between Confined Space Attendant and Rescuer.
3. Confined Space Attendants (CSA) should not believe they are qualified as an Emergency Rescue Team (ERT)
Legislation clearly states that an "attendant" must be present at all times when work is being carried out [2]. Often times, labourers will work in pairs, one acting as the attendant outside of the confined space while the other performs the work. The attendant is to act solely as a watch, and is not allowed to break the plane of the confined space. However, if the attendant believes his partner is in danger and that he has been trained as a Rescuer, his first instinct is to rescue his partner. Now we have a confined space occupied by two workers, and no attendant. What if the rescuer is injured as well?
If you think this is unlikely, consider the following cases:
Case 1: Oxygen-deficiency [3]
The Facts: A construction worker entered a confined space and collapses. Two of his co-workers enter the same confined space and collapse.
The Result: All three workers die of asphyxiation.
Case 2: Toluene poisoning [4]
The Facts: Four workers were sent to spray paint a culvert under a carriageway. Two were working at a time, while the other two were designated CSAs. The two watches heard cries for help, and entered to attempt a rescue.
The Result: Three died of toluene poisoning (two CSAs acting as a rescue team and one worker). The spray paint contained toxic substances and the culvert was not properly ventilated.
Case 3: Drowning [5]
The Facts: Three labourers were hired to clean a residential well, with two designated CSAs and one worker in the well. The worker inside fell silent, and another worker decided to enter to attempt a rescue operation.
The Result: Due to drowning, both workers were pronounced dead at the scene.
Confined spaces pose a variety of environmental and physical hazards. For this reason, rescue operations in confined spaces should be carried out only by personnel with extensive practical rescue training and experience. The Confined Space Entry & Basic Rescue course is attractive to workers, as it leads them to believe that they can be trained as both a Confined Space Entrant and Rescuer within a few hours. Canadian regulation standards allow for this by not clearly defining the level of competency required to be a so-called "rescuer." There are confined space fatalities plaguing the news to this day. It is time that our government enforces industry-best practice, and sets a high standard bar for the training of confined space rescuers, that eliminates the concept of integrated and "basic" rescue training altogether.