A New Approach to Safety Training
by admin, on Sep 16, 2014 9:00:00 PM
We value the integrity of safe work environments. We have built our reputation on an unwavering commitment to safety. Having created a strong foundation on successful turnarounds, we know firsthand that the quality of training sets the tone for the entire facility operation.
We hold ourselves personally accountable for the safety of our team - this needs to include their training. In the past, we would send our employees to external training providers to obtain the necessary site certifications. Time and time again our employees would return without having gained the practical skills required to stay safe in the field, despite receiving classroom training and proper documentation. Being a company that values safety so highly, second-class safety training for our employees was unacceptable to us: we needed to take action.
The feedback from our employees on the training they had received from other companies highlighted two major flaws: the material being used in these courses was out-dated and much of the content focused on theory with no relevant, practical exercises. We saw this as an opportunity to enter new markets, and to outclass the competition by creating safety training with a practical yet applied, learning approach.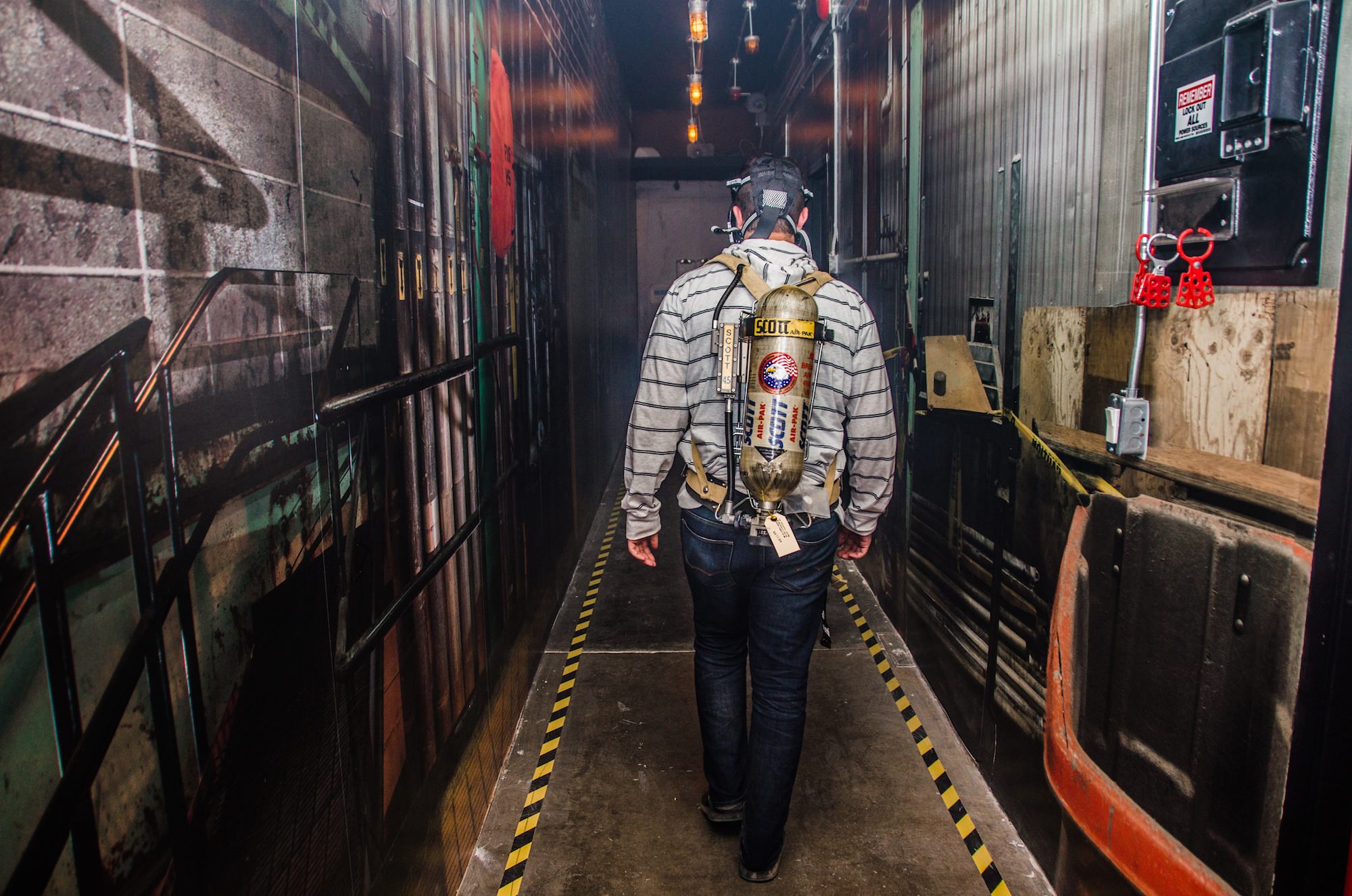 To address the first problem, we began to develop our own courses, using current information and interactive technology to create a dynamic and engaging environment for learning. Current Occupational Health &Safety (OH&S) legislation, standards, and statistical information were incorporated throughout our training to ensure students are taught with relevant information. Our Calgary training centre also incorporates interactive SMART® Boards, and iPad Minis into the theory portion for a more technological learning approach. The iPads are able to interact with the SMART® Board for assessment, while also offering students additional information pertinent to the course being taught.
As a solution to the second problem, we opened a state-of-the-art, Oil Sands Safety Association (OSSA)-certified, training facility in Calgary with a simulated industrial environment and confined space simulator. A fully programmable digital simulation system is utilized to emulate the settings that might be found across various industrial environments allowing us to replicate very realistic and accurate conditions. All courses incorporate practical components in order to train and prepare students for their work environment, whether it is a power plant, drilling rig or construction site. We use this facility to deliver our clients practically prepared employees.
The feedback from these courses has been outstanding: students are more engaged and excited for having received practical training in realistic environments.
While the significant investment in the Calgary training centre makes it our favourite place to teach, we also understand the need for some flexibility. We offer a "blended learning" approach, where students can take the majority of theory-based learning through our online training provider, and visit us for the practical portion. For those in-class courses that your site employees must take, we're also happy to send a trainer out to you.
We have set out to provide both high-quality and flexible training to our clients. We don't just want our employees to get home safely, we want EVERYONE to get home safely. This vision was the catalyst in the development of our training centre. Most accidents are preventable... let's make sure we have the proper training and tools to prevent them.
For more information view our range of training courses available.