Safety Management Could Save Your Small Business From Failure
by Catherine Metcalf, on Jun 23, 2018 1:47:00 PM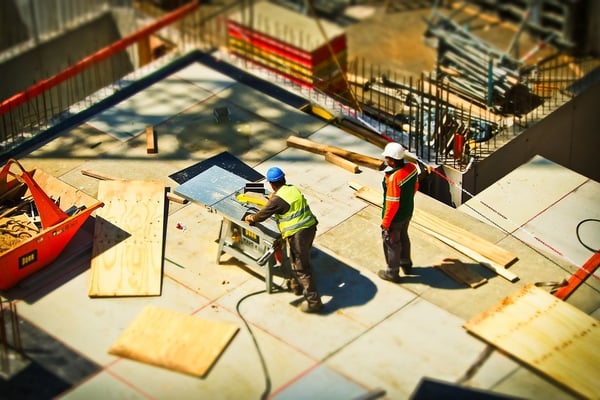 Every business owner understands the importance of managing costs, but when it comes to safety, they often look at expense control from the wrong angle.
As one workers compensation attorney in Philadelphia explains, "most injuries or illnesses that happen at work and… have been caused by an accident or condition at the workplace are going to be covered." Of course, you want to meet your regulatory obligations when it comes to safety to avoid paying workers compensation fees, but some business owners and managers fail to consider the value of going beyond what is legally required.
We all know that injuries cost employers money, but many small business owners do not recognize the true cost of injuries. A study from British Columbia, Canada showed that there is a strong correlation between high injuries rates and a company's ability to stay in business. In the study, companies with high injury rates were very likely to fail within the first two years, while those with the lowest injury rates were much more likely to make it out of their fifth year of operation.
Safety management is not only important for the general health and wellbeing of your employees. Proper safety management practices can be the difference between running a profitable, successful company and failure.
Downtime Comes with Significant Costs
Workplace accidents are a disruption to productivity. The worker that has been injured is obviously going to have to stop working, but some accidents may require a complete shutdown in the workplace. You might have to replace or repair equipment that was damaged in the accident or review procedures to look for ways you can prevent a similar incident from occurring in the future.
All of this can lead to a significant interruption to your company's operations. This loss of productivity could cause your business to fall behind deadlines, meaning that you will not be able to complete projects on time. Along with the costs of the injury, your business could lose money as a result of lost efficiency. It could even damage relationships with customers and clients.
Added Payroll Expenses
A business owner is likely to recognize the various direct costs that are associated with a workplace accident. However, the indirect costs of an injury are not as readily apparent. When it comes to these unexpected costs, added payroll expenses tend to be some of the most severe.
Most businesses cannot afford to accept the lost productivity. For some, this could mean hiring and training a new employee. You might also have to pay overtime to other employees who put in more hours to make up for the worker that has been injured. Along with that, you have to consider the time that goes into accident-related administrative work.
Increases to Insurance Premiums
Even if your state does not mandate workers' compensation insurance, it is just smart business sense to protect your company's finances with this form of coverage. While it is good to have a workers compensation plan, and it does cover the cost of medical expenses and partial income for the injured worker, you have to maintain it by paying premiums.
Employers in the US pay close a billion dollars a week in direct workers' compensation costs. If your business has a poor safety record, insurance companies are going to charge you higher premiums. Unfortunately, that is going to reduce the profitability of your company.
It's not all about protecting the financial issues that come with workplace injuries; there are several benefits that come with safety management. Safety programs can increase morale, and it's no secret that happy employees are more productive.
Furthermore, safety management is good for your reputation. Other businesses will be more likely to partner or contract with a company that is safety conscious. It can also improve your standing among consumers and the community, and it can work as a selling point when you are trying to recruit the best talent.
Written by Catherine Metcalf