What is a Confined Space Hazard Assessment and Why Do I Need It?
by Emilia Dudova, on Apr 28, 2022 3:44:58 PM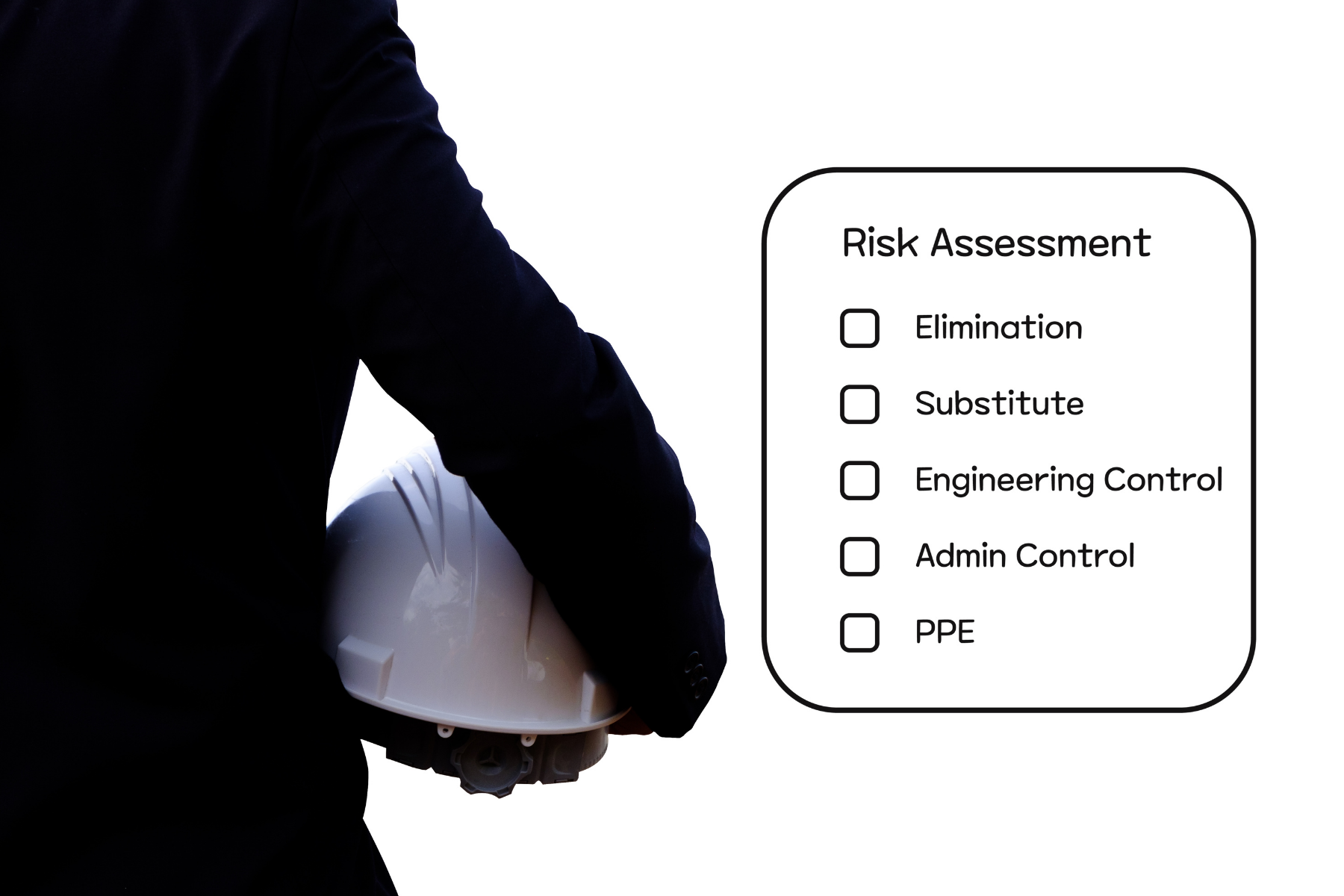 As stated by WorkSafeBC, a hazard assessment must be conducted for each
(a) confined space, or each group of confined spaces which share similar characteristics, and
(b) work activity, or group of work activities which present similar hazards, to be performed inside a confined space.
(2) The hazard assessment required by subsection (1) must consider
(a) the conditions which may exist prior to entry due to the confined space's design, location or use, or which may develop during work activity inside the space, and
(b) the potential for oxygen enrichment and deficiency, flammable gas, vapor or mist, combustible dust, other hazardous atmospheres, harmful substances requiring lockout and isolation, engulfment and entrapment, and other hazardous conditions.
But what is a confined space hazard assessment?
A confined space hazard assessment is an established process which is aimed at identifying, evaluating and managing confined space hazards (or potential hazards), minimizing the risk to the workers exposed to them.
How often should an employer perform a confined space hazard assessment?
In general, hazard assessments are performed and recorded prior to each work shift. It is also an employer's responsibility to establish continuous communication between the entrants, attendants and the supervisors, to ensure that the state of the space is not drastically changing which in most cases endangers the entrants.
It is suggested by the HSE Executive, that the hazard assessment should also be conducted "whenever there are new machines, substances and procedures, which could lead to new hazards".
Why are confined spaces so dangerous?
Confined spaces pose great risks to the workers as they may contain hazardous gasses, toxic substances and other atmospheric hazards. In addition, lack of air movement can affect the state of the atmosphere, trapping deadly gasses and decreasing oxygen levels. Lack of oxygen is directly correlated to hypoxia, which rapidly damages the brain, liver and other organs, causing long-term health consequences or even death.
How to minimize risks to workers in confined spaces?
Performing hazard assessments, implementing safety protocols, developing emergency procedures and performing air monitoring pre, during and post-entry all contribute to minimizing the risks to the entrants working in the confined spaces.
Irwin's Safety has taken a non-traditional approach to confined space monitoring. Our mobile confined space monitoring system (DCSM) is fully digital, allowing you to safely monitor and manage confined spaces with less resources. We offer you a modular system with innovative techniques for registration, communication and observation, both inside and outside confined spaces. DCSM provides you with higher levels of safety, control and efficiency, therefore leading to fewer people taking risks: a significant contribution to any safety policy.
What makes digital confined space monitoring better?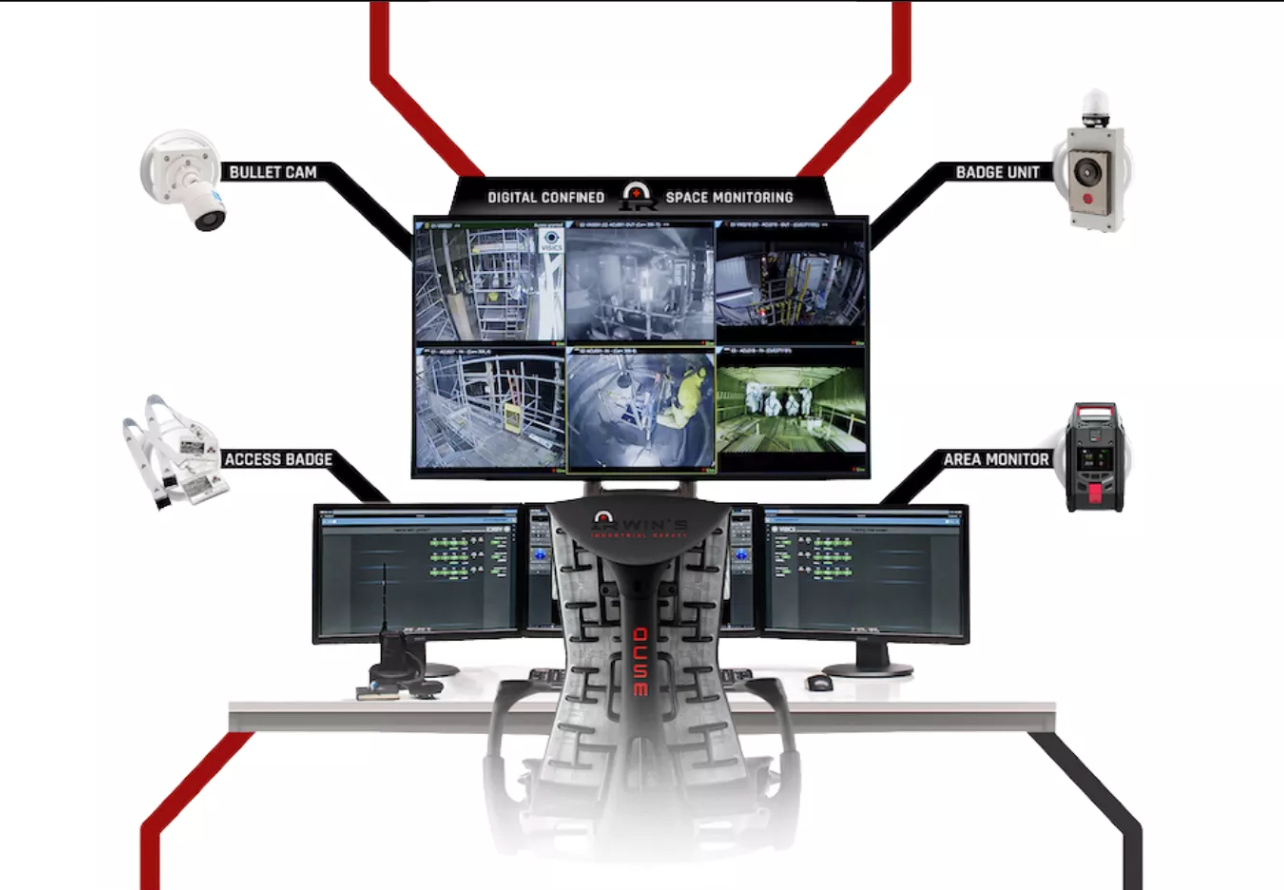 Our system has 4 components: access control, video surveillance, continuous communication and remote gas detection & monitoring. Using the DCSM system, workers enter the confined spaces using their HID badges. When inside the space, they use internal intercoms to communicate with a monitoring technician who controls up to 12 spaces using 24 infrared cameras (1 inside and 1 outside each space). Continuous gas detection and monitoring provides real-time data on the atmospheric hazards allowing the internal evacuation alarm to be activated remotely so that the entrants can exit the confined space in a safe and timely manner.
This way we reduce manpower, decrease project cost, improve emergency response time and ensure compliance with minimal risks.
Win-win for all.