First Nations Workforce Development Success Stories
by Simon Broder, on Jun 11, 2020 11:10:31 AM

Indigenous Groups Look to Irwin's For Training

Coastal GasLink is coming
Despite indigenous protests including the recent rail blockades in Ontario and Quebec, development on the pipeline continues – and even as some indigenous groups protest pipeline expansion, others see pipelines as opportunities.
For years indigenous communities have been treated as second-class citizens, ostracized in white communities by the rural working poor, but pipelines and their associated infrastructure mean more industry opportunities – and more industry opportunities mean more employment opportunities.
Specifically, young indigenous people who may have struggled to find work due to discrimination and a scarcity of local job opportunities now have the opportunity to find gainful employment in oil and gas.
But to best take advantage of these opportunities and gain long-lasting employment, these indigenous workers need marketable industrial skills.
---
Industrial Training
:
The Tribal Resources Investment Corporation (TRICORP) is a non-profit based in Prince Rupert which promotes business development and training throughout Northern BC, while the Prince George Nechako Aboriginal Training Association (PGNAETA) provides a similar function based out of Prince George.
For the past several years Irwin's has worked with both organizations to provide localized industrial training initiatives to bands scattered throughout Northern British Columbia, including the Nak'azdli band, the Gitxaala band, the Gingolz band, and many others.
Unlike many training providers, qualified Irwin's instructors work with their student to ensure a high pass rate – often as high as 80% of students. Our goals are to build healthier communities and that's why we prioritize putting in the extra effort to ensure students meet our quality standards and are fully prepared to enter the workforce at a high level of competency.
---
Work With
Lheid
l
i
T
'
enneh:
Lheidli T'enneh is a small community of around 400 individuals (about 100 on the reservation itself) located in Prince George, BC. The band name means "the people of the confluence of the two rivers," an allusion to the Nechako and Fraser Rivers, which meet in Prince George.
While Prince George is the largest city in Northern British Columbia with a population of around 74,000, industrial opportunities are still a major source of employment for Lheidli T'enneh, and in 2014 the band signed a contract approving the CGL pipeline which will reap millions of dollars in benefits for the community.
Irwin's has been working with Lheidli T'enneh for more than a year, running multiple training programs to prepare local community members for industrial opportunities.
Each course trains up to 12 local community members in a specialized training suite. Entry Level Core course fulfill many of the core requirements for work on industrial sites, such as Fall Protection, Confined Space Entry and Monitoring, WHMIS, and First Aid. Additional more specialized courses prepare workers for work in specific fields – for example, the latest training program operated in early 2020 included courses geared towards work in transportation of goods and pipeline construction.
---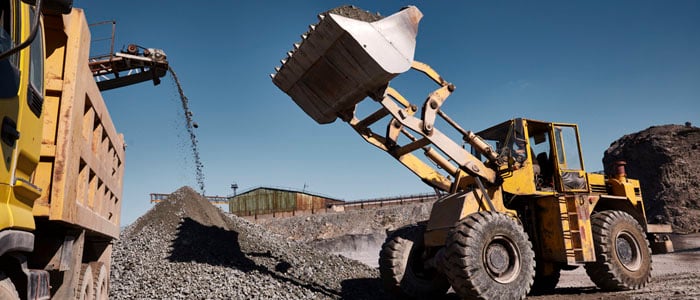 Light Heavy Equipment Training:
As the CGL pipeline progresses and opportunities emerge further down the oil and gas food chain, there will be even more specialized employment opportunities. Irwin's has recently added Light Heavy Equipment Training in partnership with the Kitimat Valley Institute (KVI).
These training suites offer the same on-site, specialized, high quality training that comes directly to your community and offers in-house training but are geared towards the operation of machinery including bulldozers, forklifts, and excavators.
---
C
ommunity
Emergency
T
raining:
The Lheidli T'enneh reservation is attached to a major population center, but the Nisga'a community, located in the Nass River Valley about 250 km northeast of Prince Rupert, is the very definition of rural. The nearest major hospital is nearly 100 km away and police and fire are similarly difficult to access.
When emergencies happen in large cities, it's simply a question of dialing 9-1-1, but what happens when emergencies strike on a rural indigenous reservation that could be an hour or two from the nearest hospital?
By the time an ambulance reaches a patient and transports the patient to the nearest hospital, it could be too late.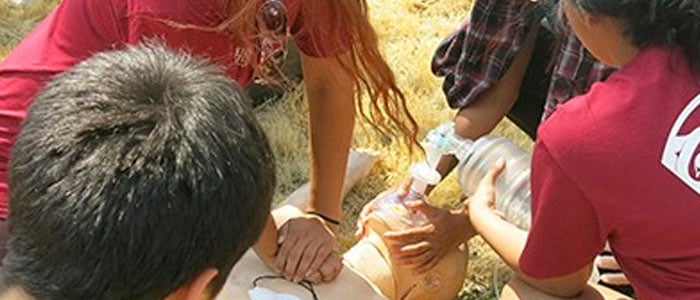 Indigenous and rural communities can't always rely on the emergency services infrastructure of the government – they need trained medical and safety
personnel
within their communities.
That means having a professional doctor inside the community, but it also means training locals in a wide range of other emergency skills, including:
Firefighting
Confined Space and Rope Rescue
Basic & Specialized First Aid
In addition to providing an important benefit to their local communities, individuals who take the training courses offer by Irwin's also also gain invaluable skills which make them more employable in related fields. Emergency Services Trainees have gone on to become rescue operators, first aid attendants or paramedics, wildfire fighters and many other careers.
Interested in training with Irwin's? Click Here